WHAT CEILING HEIGHT DO I NEED IN MY TRAMPOLINE PARK?
We recommend a minimum clear height from the floor to the lowest roof obstruction of 5.2m for standard park trampolines in accordance with PAS5000:2017. If you have pitted areas that require trampolines to be higher above the ground we would suggest aiming for a clear height of 6m or more if possible in that area.
For performance trampolines used for vertical bouncing or walk-the-wall trampolines for horizontal bouncing, you need 5.5m to 7m as a minimum clear height.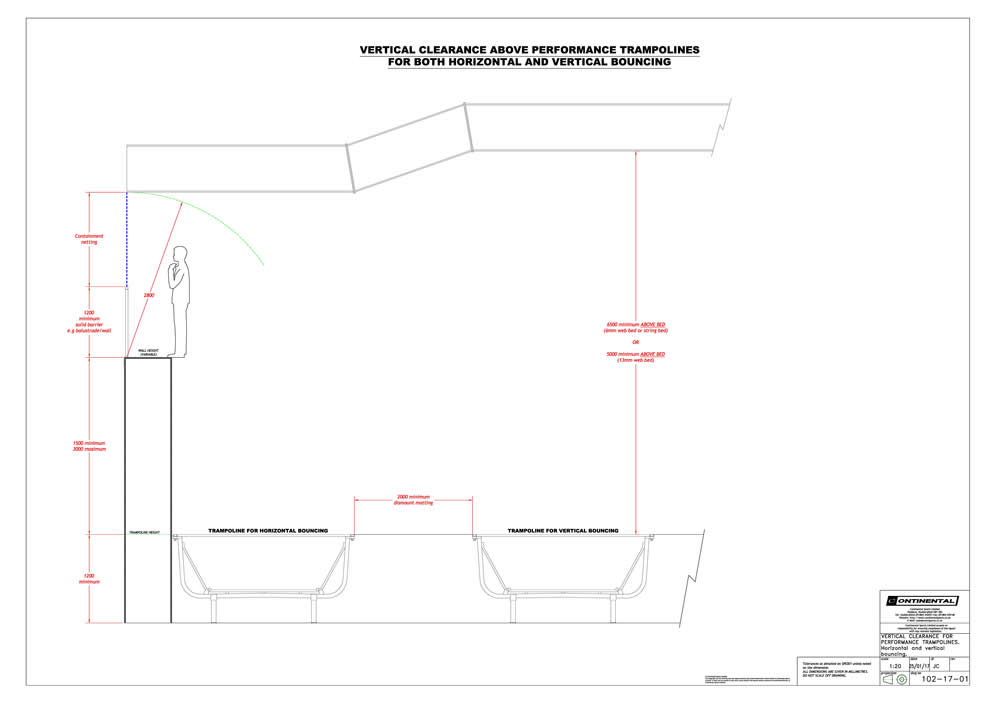 If not all of your building is quite 5.2m then with some clever design and a suitable risk assessment we may be able to accommodate your park - so if you find an unusual building or one with some lower ceiling heights, please contact us for advice. We will also be pleased to arrange to survey your building following acceptance in principle of a budget quotation.
Please remember to think about lighting, air conditioning or fans that may take up roof space when planning your park and choosing your building.