Trampolines
Continental FIG approved trampolines are renowned for their quality and performance. They are used in World, International and National competitions as well as in schools and trampolining clubs throughout the UK.
Need advice on which model of trampoline is right for you? Please click here to see the comparison of the models in our range and our recommendations of which trampoline is ideal for your requirements.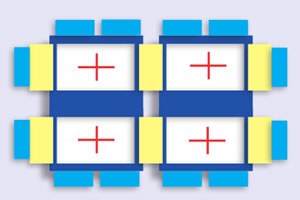 Continental Sports Ltd manufactures trampolines in the UK. We offer a huge range of trampolines including models designed for: competition, club, school, rebound therapy, dryland diving, entertainment parks and other bespoke uses.
We manufacture the frames, pads, beds and all ancillary items in house and are pleased to consider bespoke projects - please contact us for discussions.
Your trampoline can be a great source of enjoyment, physical fitness training, and gymnastics skills development, but trampolines are large, heavy items with significant energy stored in the springs, so they can be dangerous if not used properly or under appropriate supervision.
To help you enjoy your purchase safely, we are pleased to provide a substantial number of trampoline resources including guidance documents, instruction manuals, and demonstration videos, all available from our Trampoline Instructions and Resources page.